nail'd catapults players from one adrenalin boost to the next
With insane bursts of speed and various vehicle classes, including motorbikes and quads, race through unique tracks. Steep slopes, suddenly appearing obstacles and surprising turns demand really sharp reflexes. Only those who master daring jumps into unknown depths at ultimate top speeds stand a chance to win this challenging arcade races.
Naild`d
Platforms: pcx360ps3
Genre: racing, arcade
Release date: Jul 19, 2011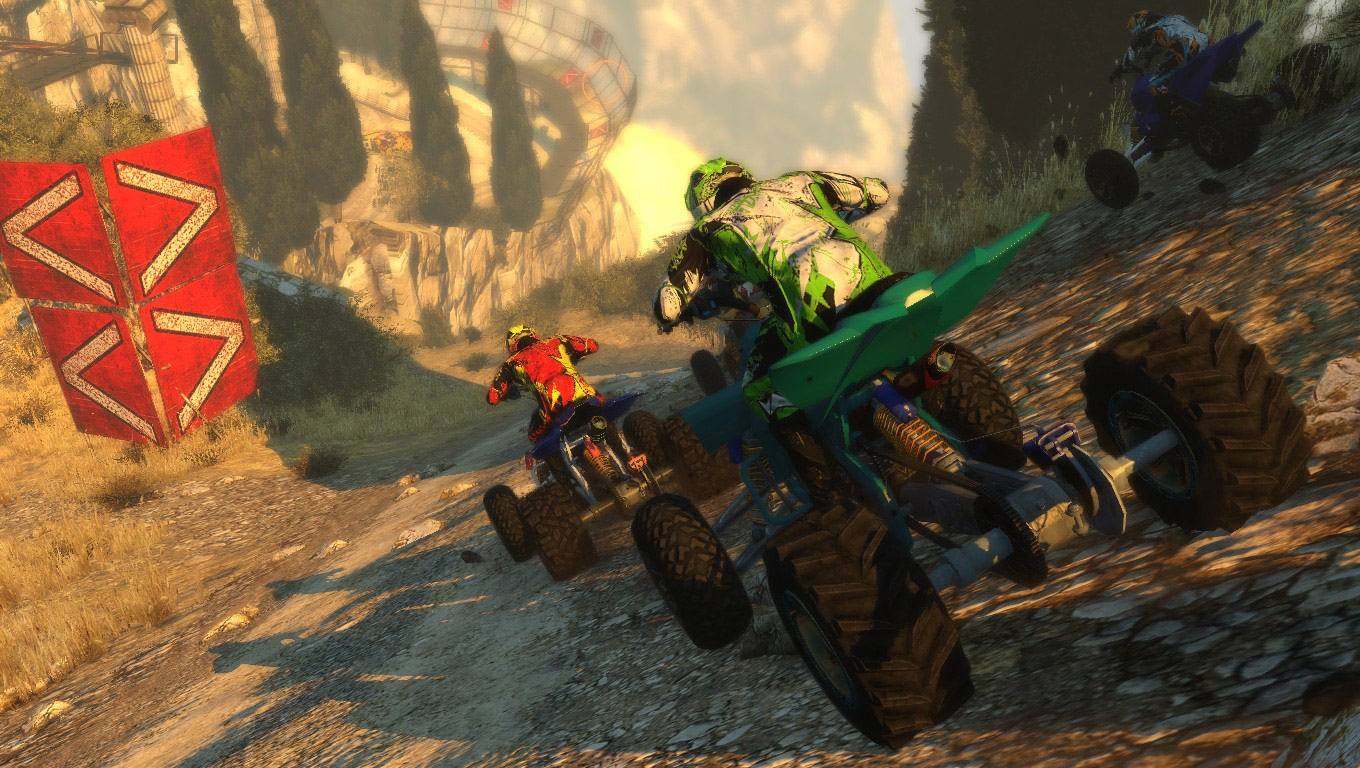 Amazing experience with awesome soundtrack
Game features a compelling soundtrack with licensed tracks from Slipknot, Queens of the Stone Age, Backyard Babies, Rise Against, American Sixgun, Aggressive Chill, and Slaves on Dope. It also includes three dedicated songs from famous names of contemporary Metal scene: "Count for Something", "Through Walls of Flame" (sung by Jamey Jasta), and "Decimator" (vocals by Wayne Static). This music turns up the heat in nail'd even more!
Extreme track design with breathtaking vistas and mountainsides with up to 70 degree slopes.
14 unforgettable tracks in 4 exciting locations.
Various vehicle classes including motorbikes and quads which compete simultaneously on the same tracks.
Vehicle customization allowing you to assemble them from parts and components, adjust parameters and personalize the look of each ride.
Special Air Control system that allows players to control the machine in mid-air shortening or lengthening the jumps and take the lead in the race.
Multiplayer races for up to 12 players.