Ultimate off-road racing experience for thrill seekers!
Mad Rider's breathtaking speed and accessible gameplay allows players of all skills to instantly pick up on the fun, while the competitive multiplayer and customization options will keep them coming back.
Mad Riders
Platforms: pcx360ps3
Genre: racing, arcade
Release date: May 26, 2012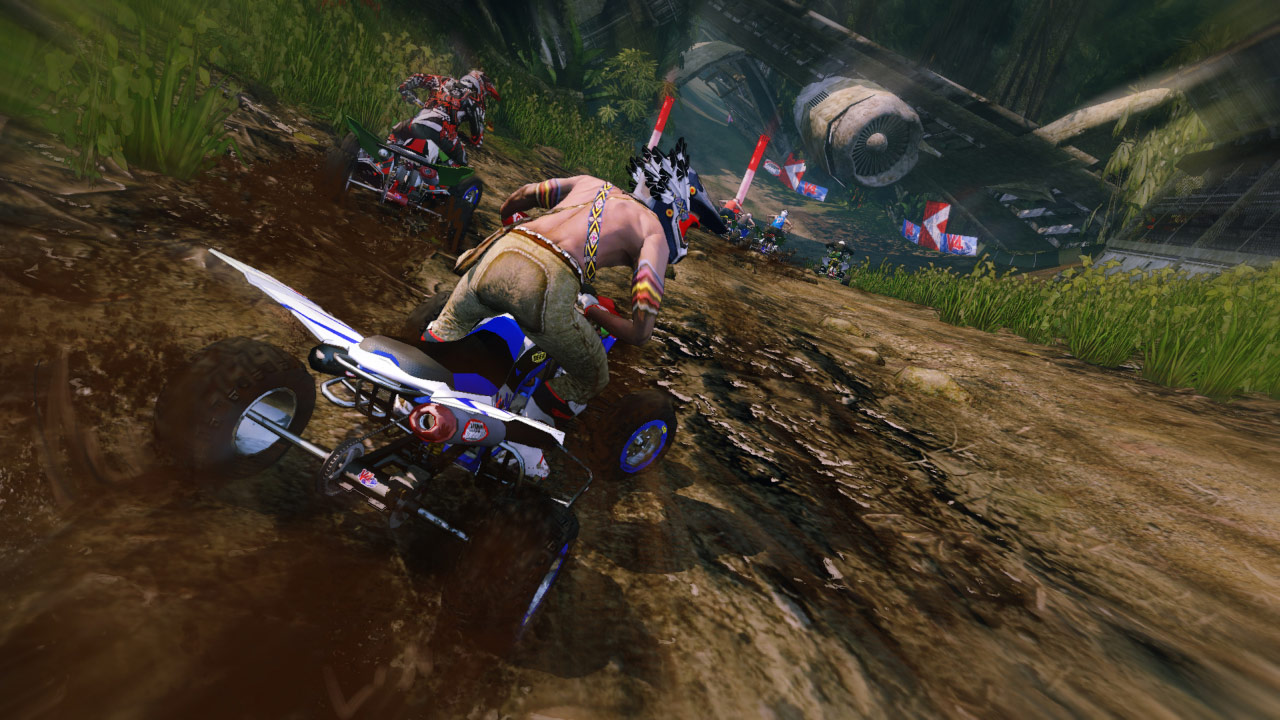 Dominate your friends on 45 stunning tropical tracks
Perform aerial stunts to fill boost bar and use it to dominate your friends on 45 tracks filled with shortcuts to discover. Set in stunning tropical locations across the globe, Mad Riders offers wheel-to-wheel frenzy, thanks to an intuitive drop-in system, and compete in 3 exciting multiplayer modes playable up to 12 players.
Boosting is the key to victory! Fill your boost bar by performing stunts or by collecting rings to be the fastest.
Use shortcuts on the tracks wisely to steal victory by turning the tide of a race.
Mastering the air is as important as mastering the ground. Impressive aerial stunts will fill your boost bar to stay ahead.
Race on 45 different tracks set in breathtaking locales around the world.
Put your skills to the test against friends and the community thanks the worldwide online leaderboards.
Choose from a large selection of ATVs and Buggies and customize your vehicle and character to match your style.