They thought they had escaped...
The Dead Island heroes escaped Banoi to the safety of a military ship, but when a furious storm hits and the virus suddenly spreads throughout the crew, the nightmare starts all over again, leaving hope drowning in the rising tides.
Dead Island: Riptide
Platforms: pcx360ps3
Genre: action, FPP, RPG
Release date: May 22, 2013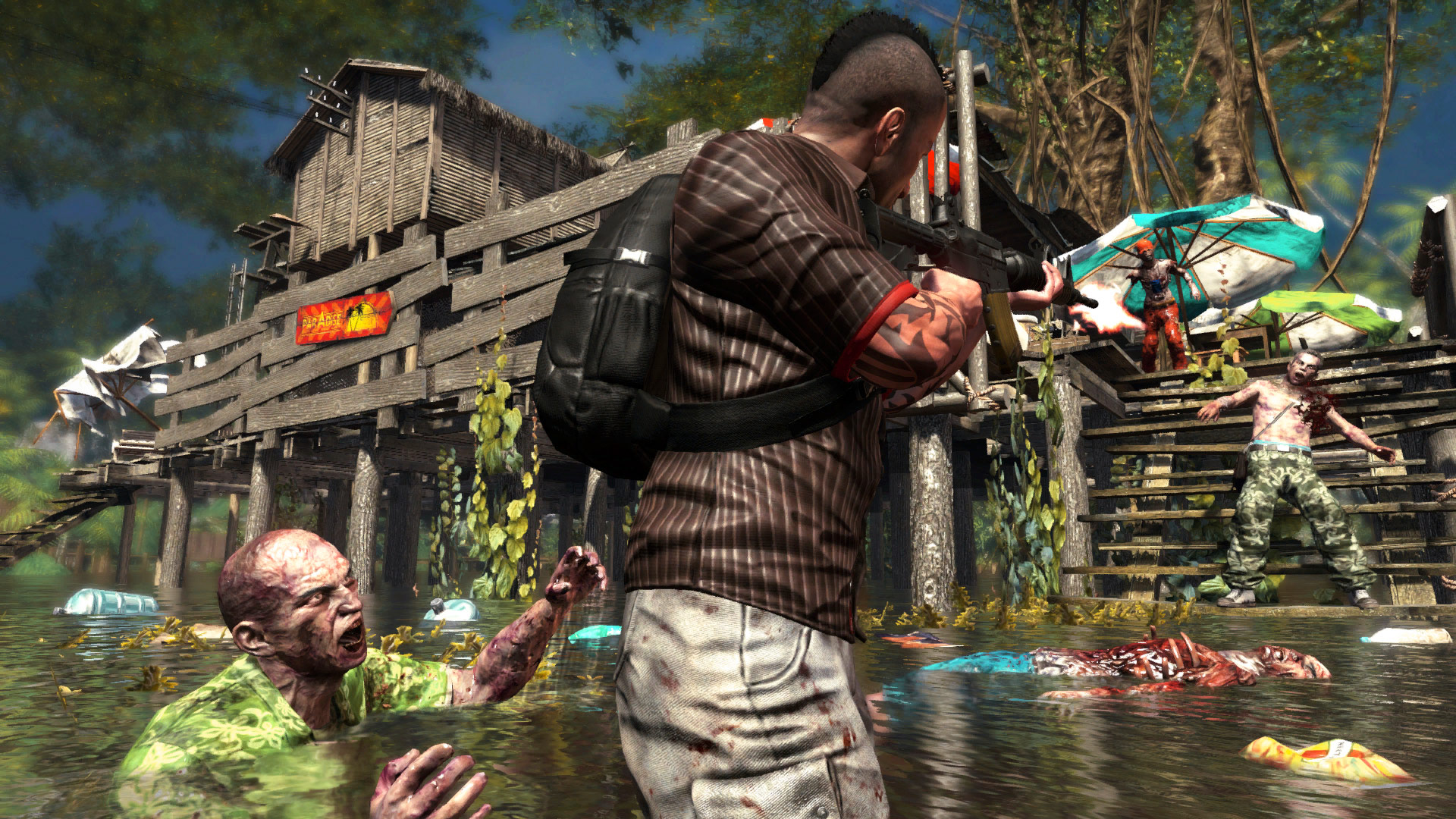 Welcome to the tropical zombie paradise of Palanai
Dead Island Riptide takes players to the island of Palanai on the Banoi archipelago, infested with bloodthirsty zombies and only a few remaining survivors still fighting for their lives. Introducing new terrifying enemies, deadly weapons, a new playable character and much more, Dead Island: Riptide will draw players back into a world that has grown corrupt – with the last rays of hope vanishing in rising tides.
Successful combination of first-person melee action, open world and co-op multiplayer set against a tropical island backdrop.
New skills for all four characters from first Dead Island.
Fifth playable character – John Morgan.
New vehicles (boats), weapons and craft plans.
New multiplayer communication features.
New locations to explore and types of zombies to kill.