Tropical paradise of Banoi turns into total chaos after a mysterious zombie outbreak
In Dead Island, the player's only chance for survival is to fight his way and escape the island. The game combines first-person action with heavy focus on melee combat, character customization and weapon crafting while exploring a vast open world full of side quests, challenges and blood thirsty zombies.
Dead Island
Platforms: pcx360ps3
Genre: action, FPP, RPG
Release date: Nov 30, 2010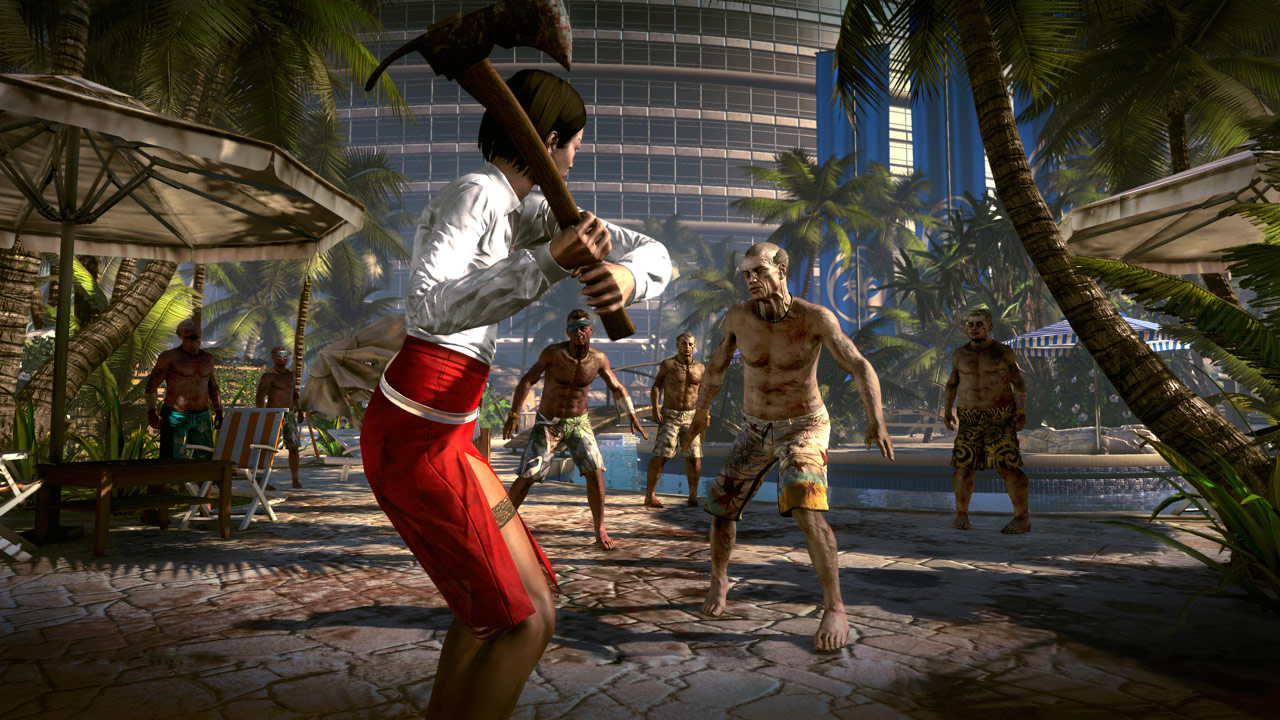 Open world filled with hordes of undead to slaughter
Choose one of four distinct characters and fight the undead. Each character comes with a different set of skills and combat specializations that changes the experience. Sam B specializes in blunt weapons, Xian Mei in blades, Logan in throwing weapons and Purna who have a steady hand for firearms. The vast array of melee and ranged weapons in Dead Island can be upgraded and crafted with different equipment found in the game's world.
Gorgeous open world tropical island filled with hordes of gruesome zombies.
Four distinct playable characters with different weapons specializations and skill trees to develop.
Cinematic story that can be experienced both in single-player and four-player co-operation.
Unique First-person melee combat system.
Advanced weapon crafting and customization.
Stunning graphics achieved with our proprietary engine technology.