Welcome to the new Wild West
When a Mexican drug cartel bombs a US law enforcement agency in Los Angeles, a special task force is assembled with three unique characters. Ben McCall, Eddie Guerra and Kim Evans are ready to put aside the regulations and begin a blood-soaked quest for justice. Playing with each character determines how the story unfolds as well as gives different weapon specializations.
Call of Juarez: the Cartel
Platforms: pcx360ps3
Genre: shooter, action, FPP
Release date: Dec 06, 2010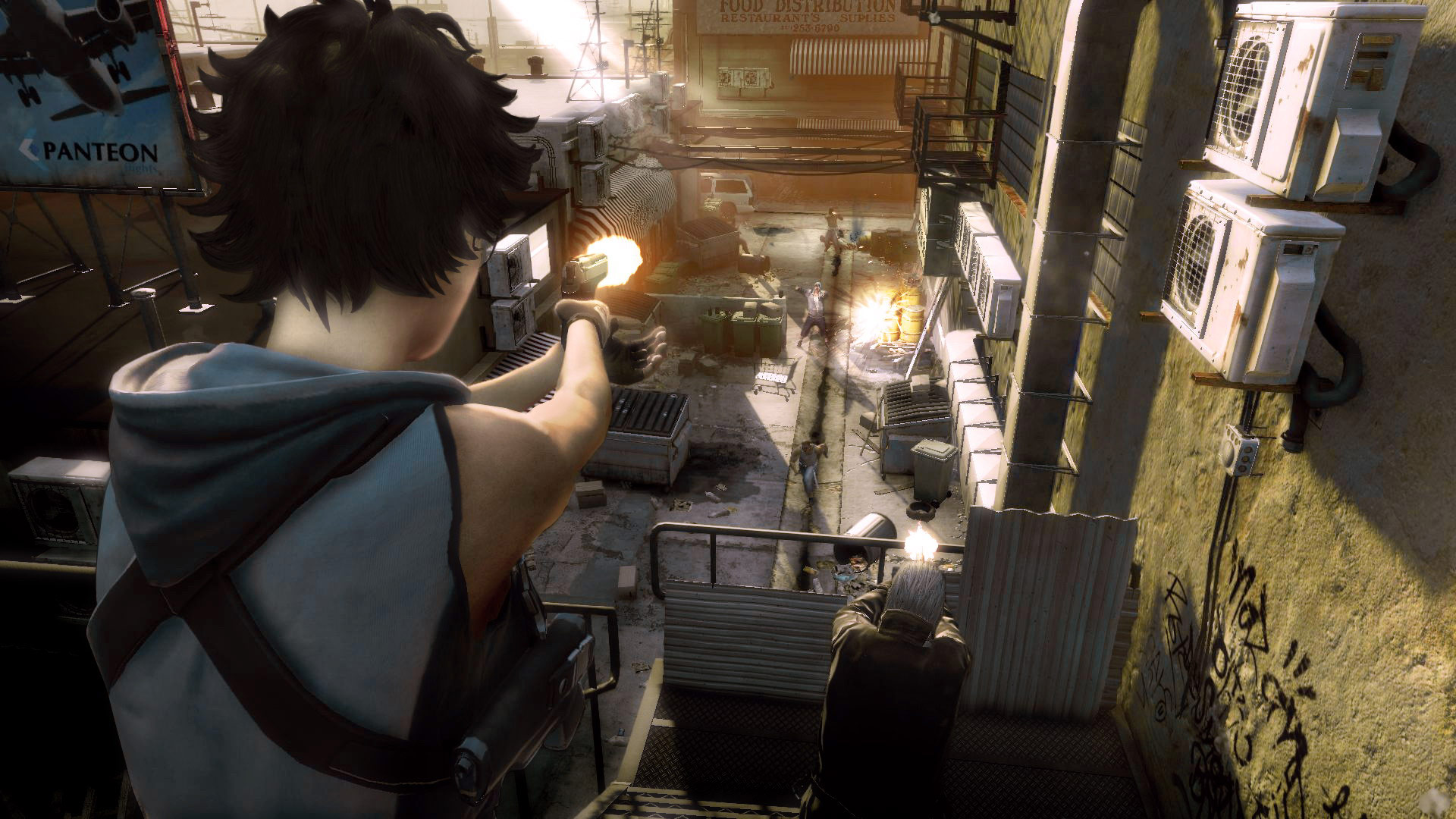 Experience The Cartel with friends in unique co-opetition mode
Lawlessness of today's Wild West can be experienced in single-player or in 3-player co-opetition mode which combines co-operation with a competitive twist of Secret Agenda missions which need to be accomplished behind your friends' backs. Game also features 12-players multiplayer mode with character customization, unlockable weapons and exciting modes of cops and robbers rivalry.
Cinematic story with unforgettable characters.
3-player cooperation available during the whole story campaign spiced with competitive Secret Agenda tasks.
Wide selection of weapons, including pistols, machine guns, sniper rifles, anti-air weapons and more.
Diverse missions with police raids, witness protection, interrogations, undercover missions, car chases and more.
Memorable locations like streets of Los Angeles, Sequoia National Park, The Grand Canyon and Ciudad Juarez.
12-player multiplayer with various game modes, as well as character and weapons customization.