Become the Wild West's finest
From the dust of a gold mine to the dirt of a saloon, Call of Juarez Gunslinger is a real homage to the Wild West tales. Live the epic and violent journey of a ruthless bounty hunter on the trail of the West's most notorious outlaws. Blurring the lines between man and myth, this adventure made of memorable encounters unveils the untold truth behind some of the greatest legends of the Old West.
Call of Juarez: Gunslinger
Platforms: pcx360ps3
Genre: FPP, shooter, arcade
Release date: May 26, 2013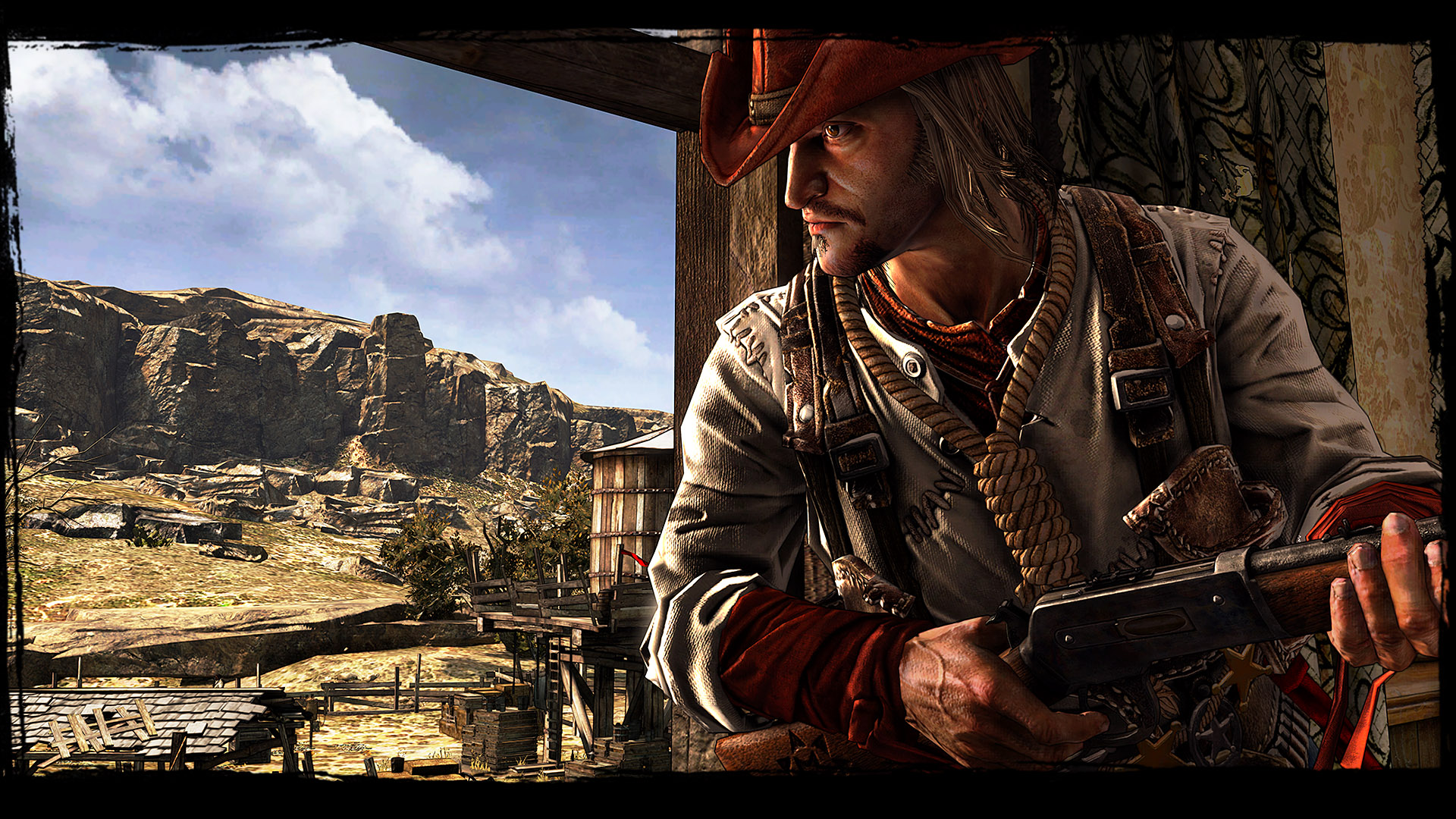 Meet Silas Greaves, the bounty hunter
After 42 years of seeking vengeance, an old bounty hunter named Silas Greaves enters a saloon in Abilene, Kansas to share memories of his dangerously adventurous life. In stories told in exchange for free drinks he takes credit for killing some of the most legendary outlaws. Is this only an old man tale or the real, untold story of the Old West?
Billy the Kid, Pat Garrett, Jesse James… Face down Wild West's most notorious gunslingers and live the untold stories behind the legends.
Blaze a trail through the wilderness of the Old West and live an epic adventure through stunning Western landscapes.
With a gun holster tied to your leg, become a ruthless bounty hunter on a journey made of all-out gun battles.
Master the art of blasting pistols, shooting rifles and dodging bullets. Unleash lethal combos to gun down multiple enemies in split seconds.
Choose the specific gun-fighting skills you want to develop and acquire new shooting abilities to become the West's finest gunslinger.