Legendary treasure of Juarez calls again!
Call of Juarez: Bound in Blood is the prequel to the Wild West action shooter Call of Juarez with action beginning in 1864 and depicting two years of the McCall brothers' troublesome lives.
Call of Juarez: Bound in Blood
Platforms: pcx360ps3
Genre: action, FPP, shooter
Release date: Jun 30, 2009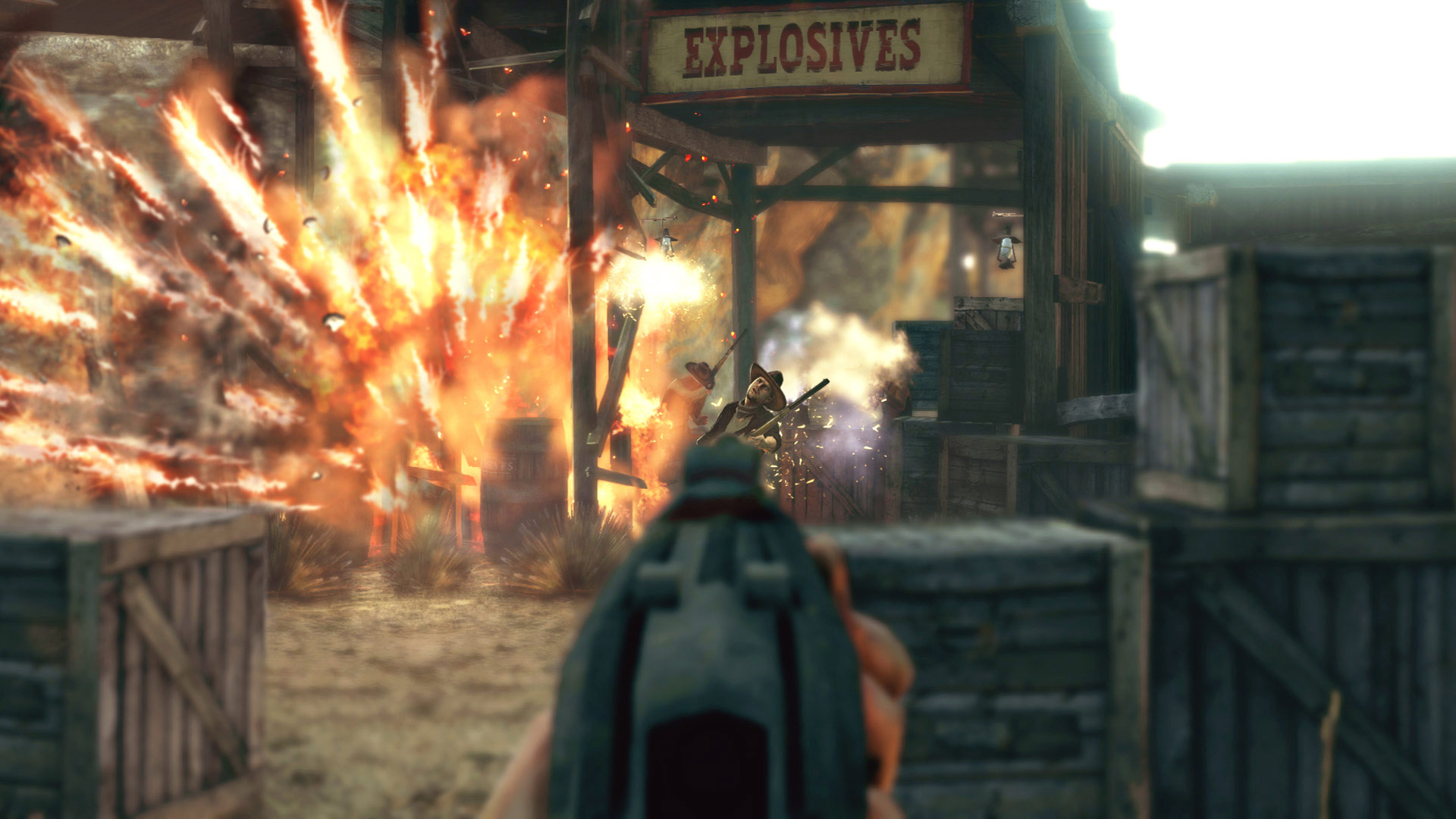 Learn the story of McCall brothers
As the McCall brothers, players enter a doomed quest for the legendary treasure of Juarez, leading them from a ravaged Georgia during the Civil War to the Aztec ruins of Mexico. They make their lawless trail into the wildest West ever depicted, using their gunslinging skills and killing all of those that stand before them. But when the brothers face lust, their bond of blood feels thinner than ever...
Two playable characters – Ray and Thomas – each with a distinctive gameplay style (close or long range) and specific abilities (lasso, dynamite, etc.).
Concentration bar increased by every accurate shot, which allows players to unleash deadly special attacks when outnumbered and even deadlier ones when brothers work together.
Horses, canoes and wagons used to explore the open natural landscapes of the mythical Wild West in its legendary gold period.
Variety of situations and thrilling duels with iconic Wild West outlaws. The McCalls face a renegade Apache Chief, a greedy Mexican bandit and a vindictive Colonel, all driven by greed with moral disregard.
Multiplayer with multiple characters to unlock and innovative Bounty system in team-based objective modes or the straightforward team deathmatch.
Modding tools for PC allowing to create new multiplayer maps and share them on www.cojmodding.com website.